Due to technical difficulties, mailing lists were non functional since, roughly, last summer. They are now back online but we had to start afresh. Please register (again) to read from us and discuss about your difficulties. See the dedicated page for details.
OpenBACH : Network Metrology Testing Tool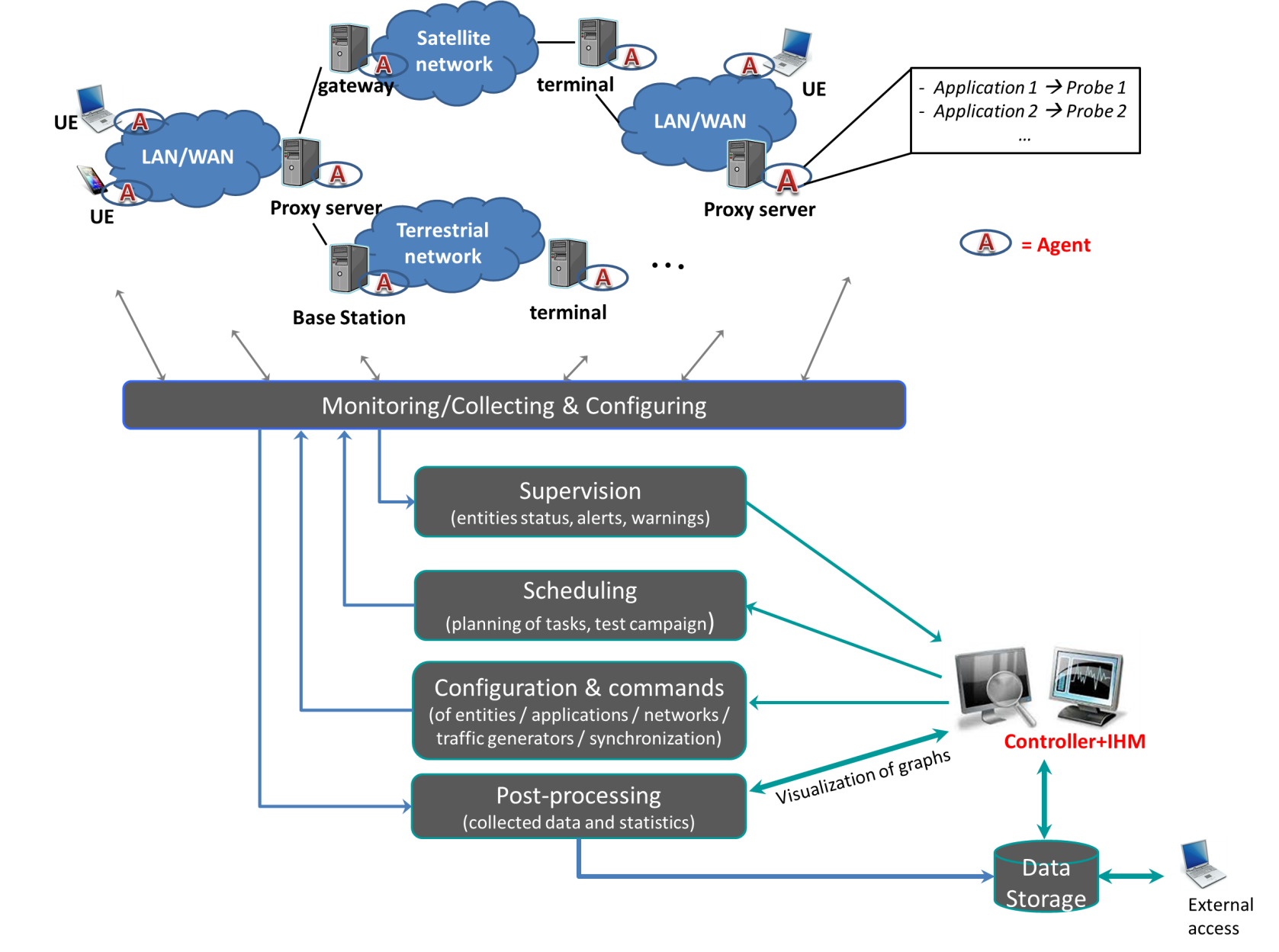 Metrology use case
OpenBACH fulfills a typical benchmark use case by means of:
Easy and straightforward installation/deployment
Configuring generic jobs/entities and schedule scenarios
Supervising the benchmark and collecting measures
Performing post-processing tasks
Examples :
Network rate, delay, jitter comparison with Iperf3, nuttcp, ...
Transport protocol testing
Application emulation and testing : DASH, VoIP, Youtube, ...
etc... See OpenBACH documentation for more information
Configuration & Supervision
Provides centralized configuration of the benchmark Agents.
Supervises the Agents and the Jobs status.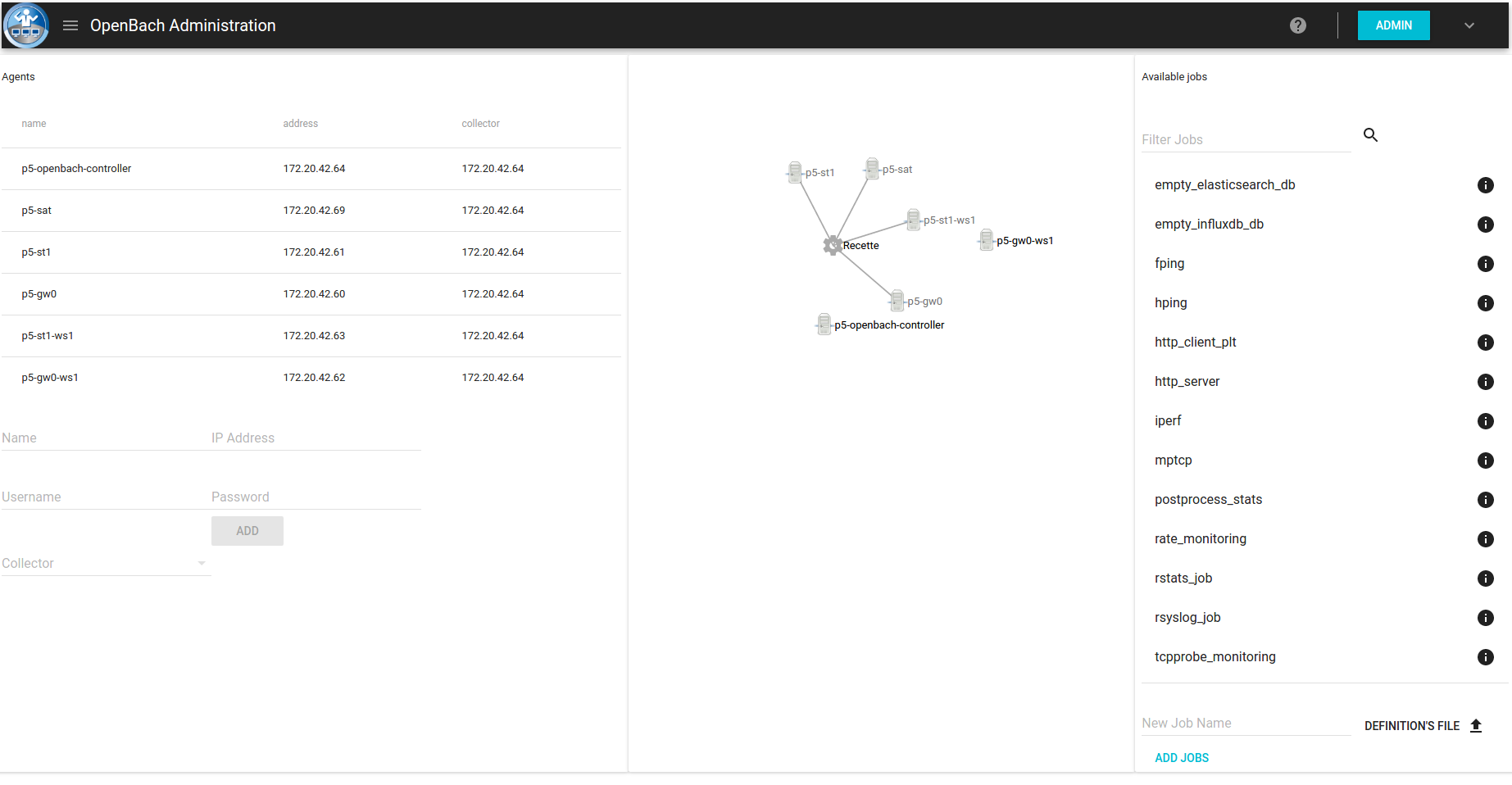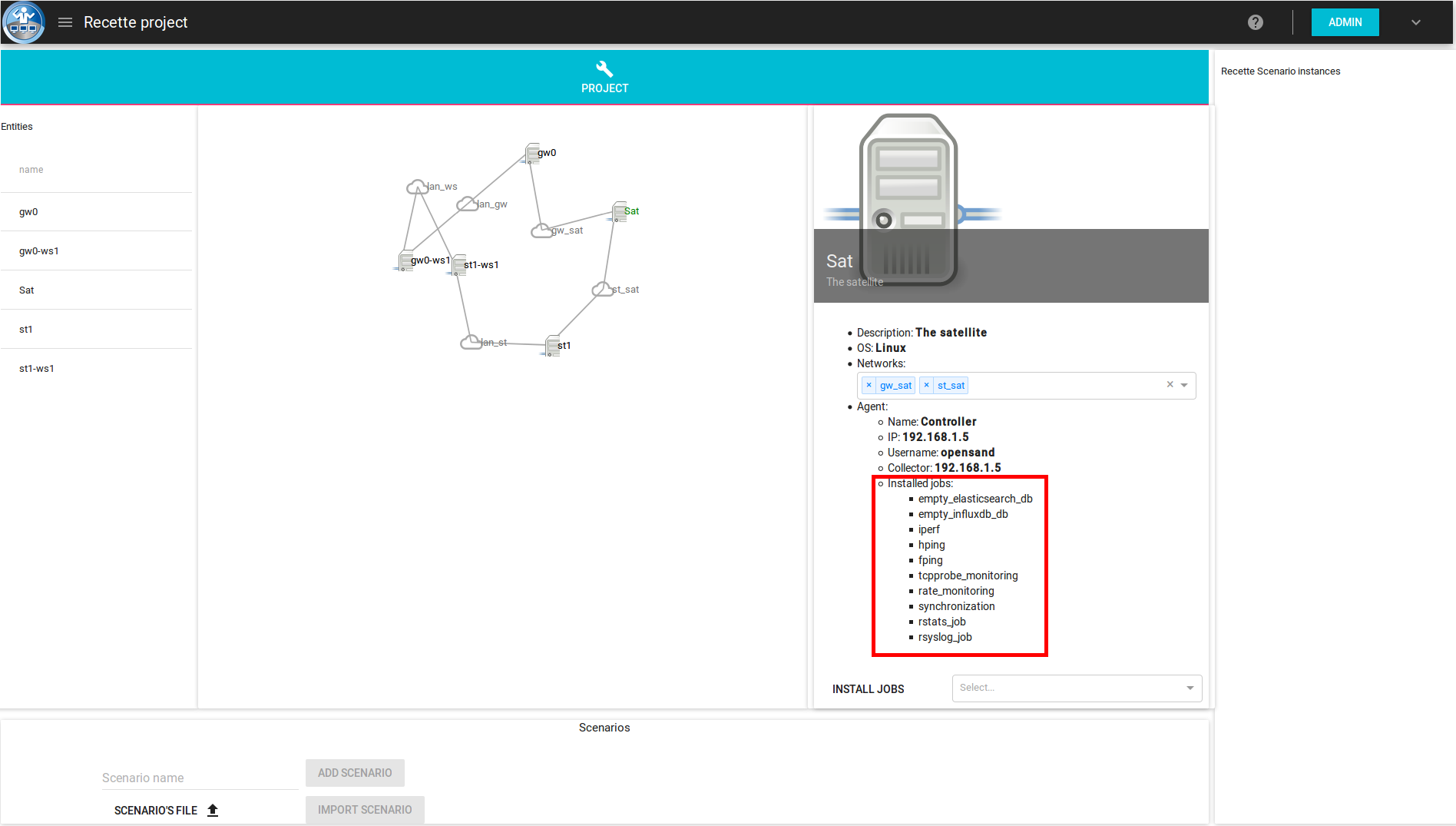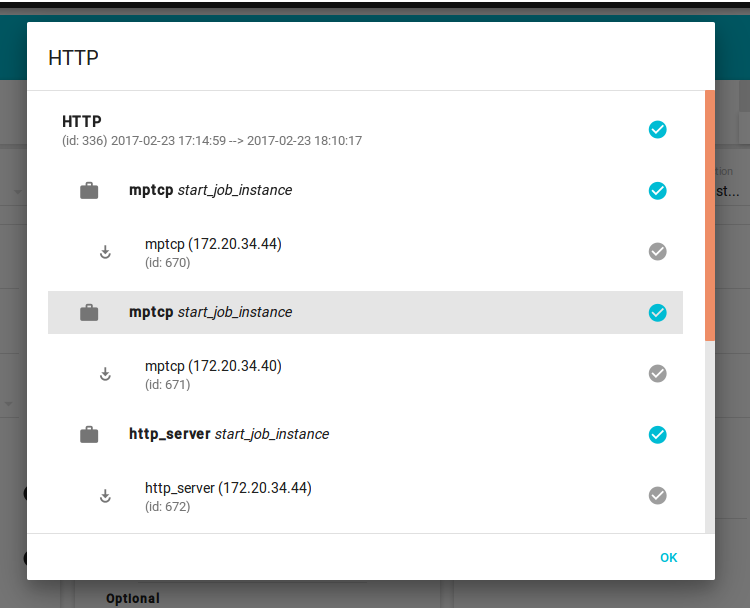 Monitoring
Collection and display of statistics/measures and log messages